Parish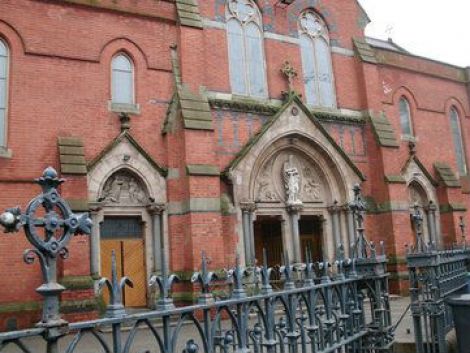 The Parish Church is St Paul's Church and is located at
Falls Road, Belfast, BT12 6AB.
The Mass times are:
Sunday Vigil 6.30pm; 10am; 12 noon. Holydays;
M Vigil 6.30pm; 10am; 1pm.
Weekdays; Mon­-Sat: 10am; Mon-Fri 1pm;
1st Wed 7.30pm.
Confessions:
Saturday 10.30-11.00 & 5.30-­6.15 pm.
Exposition of the Blessed Sacrament:
Fri 10.45­-12.45pm.
Holy Hour with Exposition:
Last Sunday of the month 7­-8pm in honour of the Divine Mercy.
Baptisms: Every Sunday at 1pm.
St. Paul's Parish Centre, Islandbawn Street.
Mass: Sun 11am;
Holydays: 11am
St. Paul's Primary School, 34-36 Mica Drive, Belfast BT12 7NN | Phone: 028 9032 8968