Welcome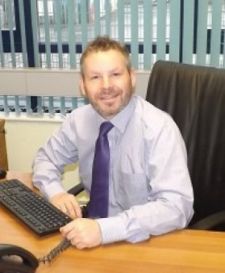 I am delighted to present our school website to you - our pupils, parents, prospective parents and community. I hope it gives you a flavour of what we stand for at St Paul's, a school built on family values and our strong Catholic faith and community links.
Please navigate your way through our site to see what we offer our children. We are a forward looking school which invests great time and resources in developing children for the emerging technological age. We also support and develop traditional educational skills which underpin every child's on-going academic success, and we develop within our children the necessary problem solving and personal capabilities to enable them to apply their knowledge to new experiences and continue to grow, develop and learn. And beneath all that, we deliver a unique ethos which welcomes and embraces the wide diversity of faiths and cultures which attend and enrich our school daily.
Why not see for yourself what we have to offer. Feel free to contact us if you wish to arrange a visit to St Paul's Primary School & Nursery Unit to experience the wealth of opportunities and experiences provided to our pupils.
Finally, I wish to express my great pride in our students, the parental & community support, staff expertise and endeavour, and the high regard which St Paul's Primary School & Nursery Unit holds within the wider educational community. It is my privilege to lead and develop your school to meet the needs of our community.
Sean McNamee
Principal
Latest Gallery
Upcoming Events...
Thursday, 15th November 2018
Anti-Bullying Week
Friday, 16th November 2018
Anti-Bullying Week
International Day of Tolerance
Monday, 19th November 2018
Parent Teacher Meetings (2pm-3pm daily (all children will go home at 2pm this week to facilitate these meetings))
Tuesday, 20th November 2018
Universal Children's Day
Parent Teacher Meetings (2pm-3pm daily (all children will go home at 2pm this week to facilitate these meetings))
Wednesday, 21st November 2018
P6 class Mass (10am, St. Paul's Chapel)
Parent Teacher Meetings (2pm-3pm daily (all children will go home at 2pm this week to facilitate these meetings))
Thursday, 22nd November 2018
Parent Teacher Meetings (2pm-3pm daily (all children will go home at 2pm this week to facilitate these meetings))
Friday, 23rd November 2018
Parent Teacher Meetings (2pm-3pm daily (all children will go home at 2pm this week to facilitate these meetings))
Sunday, 25th November 2018
International Day for the Elimination of Violence Against Women
Wednesday, 28th November 2018
P5 class Mass (10am, St. Paul's Chapel)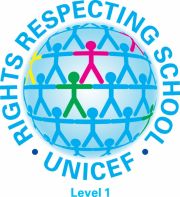 St. Paul's Primary School is a 'Rights Respecting School' following our assessment by UNICEF
St. Paul's Primary School, 34-36 Mica Drive, Belfast BT12 7NN | Phone: 028 9032 8968